This article, Luthors (Mallory), is the sole property of Phoenix and cannot be used, edited, or referenced without her permission, with the exception of collaboration articles, whereas terms listed above are unserviceable.
"In life, the road to darkness is a journey, not a light switch."


This article is under construction by the author(s) of whom this article's property falls under.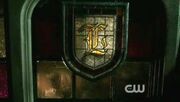 The Luthor Family is a family of Scottish descent that had humble beginnings, but is now known for being part of the extremely wealthy upper-class.
Known Members
Edit
In 2007, 20-year old Lana was pregnant with 26-year old Lex's first child, but she appeared to miscarry one week after their wedding. It was later revealed that she was never pregnant.
Alternate future
Edit
In late 2005, Lillian showed a comatose Lex an alternate future in which he is married to Lana, with two children:
Alexander "Alex" Luthor, Jr. is the first-born son of Lex and Lana.
Lillian "Lily" Luthor is their infant daughter, born on Christmas Eve.
Alternate reality
Edit
In an alternate universe, Lionel raised Linda Danvers after finding her and her ship in Reeves Dam.
Other Members
Edit
These members of the Luthor family are members of said family through marriage, or adoption.
Jessica Williams is the fourth wife of Alexander "Lex" Luthor and the only daughter of Elinor and John Williams. She struggled throughout the series with her love for her husband, and her own sense of survival, but remained with him, even after the season finale where he lost his memories. She was the vessel of Danny Rossum, similarly to Lex being the vessel for General Zod. She was originally a normal human, but had been caught in the meteor shower in 1989, in which she gained her powers. In 2008, shortly after Lex was severely injured and was surviving on machines, she was shown to be almost constantly at his side, and this is where her dislike for Clark began, whereas she became obssessed with finding a way to keep Lex away from Clark, and prevent a falling out in their friendship. She was then grief-stricken after the bomb planted by Oliver Queen killed Lex, and attempted to kill Oliver but was stopped by Clark, whom witnessed her breaking down and sobbing. However, she later returned to Lex upon his return using his clones, and the heart given to him by Darkseid. She later remained by his side when he lost his memory, and assisted him in his goals of becoming the President of the United States.