This article, Pandora and Oliver, is the sole property of Phoenix and cannot be used, edited, or referenced without her permission, with the exception of collaboration articles, whereas terms listed above are unserviceable.
"In life, the road to darkness is a journey, not a light switch."


This article is under construction by the author(s) of whom this article's property falls under.
"You're such a smartass."
—Pandora to Oliver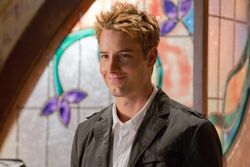 The most complicated relationship the two have is between each other, and the romantic part of it ended upon Oliver's marriage to Chloe. However, the two remain best friends and Pandora is not limited to giving advice to Oliver. The romantic fraction of the relationship began when the two slept together, and eventually began dating.